Launched at the end of 2014, From the Upper Left is a project by Jesse Hambley and features outdoor stories happening in the Pacific Northwest, United States. Covering sports from rock climbing to the obscure freshwater speed snorkeling, he hopes these stories inspire you to protect what you love.
About Jesse Hambley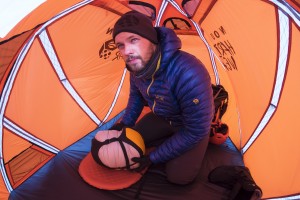 Jesse Hambley is a designer and front-end web developer with 14 years of experience in graphic/web design, front-end development, video/audio production and photography. He's worked in industries such as Health & Wellness, Action Sports, Education, Journalism, and Human Rights. Having held titles ranging from a Graphic Designer to a Creative Director, Jesse ultimately loves having his skills used to make a positive impact in people's lives.
Currently Jesse works full-time in the creative inudstry and as a freelance storyteller using video and photography to help non-profits, outdoor brands and athletes tell their story.

Creative Work:
2014/2015 Photo Collection
2015/2016 Photo Collection
2017/2018 Photo Collection
Other Info:
Previous Panasonic Lumix, Zeiss Outdoors, and Fat Map Ambassador
Aerie Level 1 Avalanche Training and Certification
Wilderness First Aid Certification
CPR, AED, and First Aid Certification
Professional Non-Profit/Humanitarian Experience:
2007-2009: Founder of Creative TreeHouse
2008-2012: Creative Director for a Human Rights Non-profit
2011-2013: Curriculum Director for Small World News/Story Maker
Currently involved with various non-profits ranging from sex trafficking to conservation